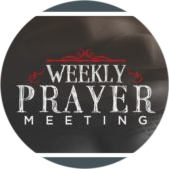 God's Word Calls Us to Pray
Prayer is an act of obedience. God calls us to pray and we must respond. Come join us as we pray with and for each other every Thursday evening at Cove Church. See you at 5:30 p.m.
********************************************

IMPORTANT UPDATE ABOUT COVE CHURCH
AND HOW GOD IS USING US IN TRANSYLVANIA COUNTY:
Starting November 1st, we will be opening Cove Shelter, an emergency shelter for anyone without a roof over their head through the winter months.
Cove Shelter will take the place of code purple and provide individuals with a warm place to stay throughout the coldest months of the year, November 1st – March 31st. Included with this shelter will be a warm meal nightly, the ability to take a shower, and do laundry. Cove Shelter will be open daily during these months from 6:00 pm – 8:00 am.
We are excited about the opportunity to meet a tangible need in our community. We still have a lot of work to do to be ready for the 1st and many opportunities for people to volunteer and/or give.
For Cove Shelter to be successful, it will take the commitment and dedication of more than just Cove Church. If you are interested in finding out more about Cove Shelter and how you can get involved, please feel free to message me. Also, please share this post and tell others about this excellent opportunity to give back to their community.
Donation Needs (Items can be dropped off at the church Tuesday – Thursday 8:00 am – 5:00 pm):
New Sleeping Bags
New or Like New Towels