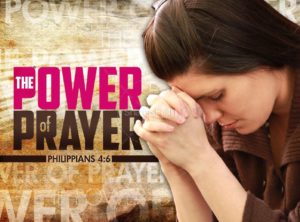 Whatever burden or joy you are experiencing; we want to pray for you.
Anonymous, April 29, 2022 - 11:16 am
Please pray for Cheryl Nicholson. She is having a difficult time breathing because she has a partially collapsed right lung and a mass pressing on her left lung.
Marcus Lester, April 11, 2022 - 9:27 pm
Pray for me this week as I go in Wednesday for an MRI. Been dealing with pinched nerve issues in neck for a little over 3 weeks that has hindered my body and work. Also pray for discernment for work opportunities as unfortunate events have greatly affected my hourly work.
Russell Lee, April 11, 2022 - 1:52 pm
Please pray for Reid (Amanda & Tyler's baby). He is being admitted to Misson Hospital. He isn't eating or drinking. His O2 number is staying around 94 even after breathing treatments. It should be closer to 100. Hopefully he will only be at Mission overnight, but the family needs your prayers for little Reid.
Kitty Dillon, April 11, 2022 - 9:18 am
A friend's brother-in-law has cancer throughout his body. My friend says that Charles has a strong faith in the Lord Jesus. Please pray for his family and that he continue to be a witness of God's grace and love. And if it is time let him go without pain, if it is not that the Lord would heal him. Either way God will receive the glory.
Kitty Dillon, April 11, 2022 - 9:14 am
A friend, John Szesnat Jr. has multiple seizers daily and the doctors don't know what causes it, nor how to cure him. Pray for wisdom for the doctors and healing to John's body.
Anonymous, March 29, 2022 - 10:06 pm
Breanna Peterson, March 13, 2022 - 4:47 pm
Please pray for my friend, Taylor, who was diagnosed with thyroid cancer. She will be having surgery on 3/30 to remove her thyroid and some lymph nodes. She and her husband have two young children. Please pray for her surgery and recovery, and for her family during this time.
Anonymous, March 12, 2022 - 10:23 pm
.